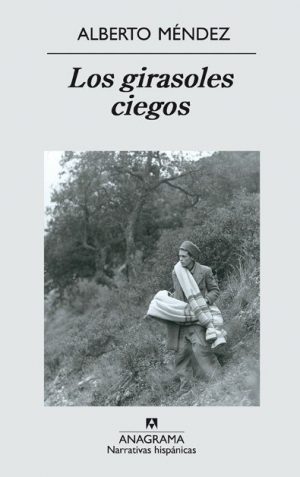 THE BLIND SUNFLOWERS IN READING CLUB
The first appointment 2018 Reading Club Library Santa Eulària takes place on Tuesday, 9 from January, to 20:30 hours with the discussion of the book Alberto Mendez, Blind Sunflowers. National Literature Prize 2005, Premio de la Crítica 2005 y Premio Setenil 2004.
This book is a return to the real stories of the postwar quietly told narrators who tell stories but did not want to talk about your friends, of missing relatives, irreparable absences. They are stories of the times of silence, when he was afraid that someone knew you knew. four stories, finely crimped together, counted from the same language but with the styles of different narrators who are shaping the true protagonist of this story: the defeat.
An army captain Franco, the same day Victoria, renounces win the war; a poet who flees frightened child with his partner pregnant girl and lives a dizzying story of maturity and death in the short period of a few months; a prisoner in jail Porlier who refuses to live in a pose for the executioner to be qualified hangman; by last, one deacon quarrelsome masking their lust after the apostolic fascism claiming the cleansing blood of the vanquished.
All that is told in this book is true, but nothing that account is true, because certainty needs acquiescence and acquiescence need statistics. There were so many horrors, at the end, All Fears, all suffering, all dramas, They have in common one thing: the dead. But our war dead are already solved in official figures, but it is time we begin to remember that we.
This is the first reckoning of Alberto Mendez with his memory and does ambushed in a blatant attempt to do so from the literature.
Alberto Mendez (1941-2004) he was born in Madrid, where he spent his childhood. He studied high school in Rome (Italy) and he graduated in Philosophy at the Complutense University of Madrid. Throughout his life he was linked to editing, first as founder of the publishing New Science and collaborator of Montena and distributor Les Punxes, among other activities. Con Blind Sunflowers, su primer y único libro, I Setenil won the prize for the best book of short stories of the year, posthumously, in 2005, Critics Prize and the National Narrative, I thus being hailed as a contemporary classic.
Ibiza Editions
ILLES.CAT
literary platform online
Please follow and like us: